From Broken Arrow, I took the back roads out back down to I-40. Yes, it took longer, but it was worth it, and the is a photo or two of the countryside to share with you.
The drive through Arkansas was interesting, where there is actual commerce happening. Now, I don't pay a lot of attention to cosmetics at all. They're not my thing, at least not since I stopped acting in community theater long ago. I had no idea that L'Oreal and Maybeline were the same company until I saw both names on the same building in Little Rock. Just a surprise to me.
Continuing along I-40, I arrived in Memphis just after sunset and as seems to be my pattern, during rush hour. It must be subconscious. I found a place to stop at a US Army Corps of Engineers Dam project in Northern Mississippi about 20 miles to the south and pulled up there for the night. Some of my friends had great suggestions of places to visit. I appreciate them all and one of these days, I'll go back when there is time to stay and visit. There's Graceland, I'd like to drive by Beale St., visit the National Civil Rights museum, etc. Memphis is one of America's great cities.
The morning found me back on the road, I was sick during the night and stuck to water in the morning. Luckily it was Mississippi and the weather was pleasant, certainly warmer than Amarillo in the morning, by more than 20 degrees.
From Memphis I traveled down US-78/I-22. I-22 was a very nice road and that carried me through Mississippi to Birmingham, Alabama. It is a beautiful city – with history – nestled into a valley in the Appalachian Mountains, and I'd like to return to spend a day or two exploring.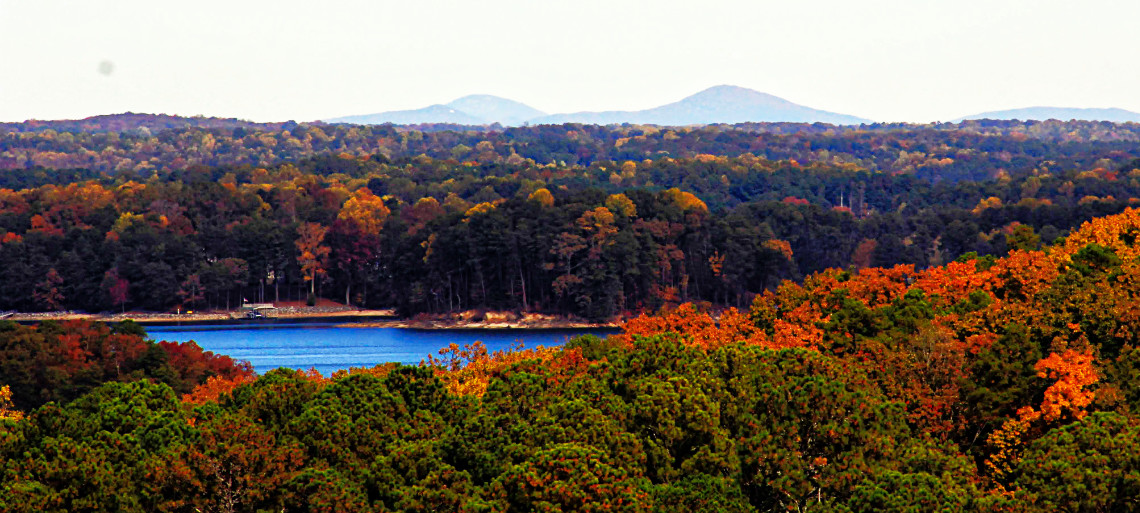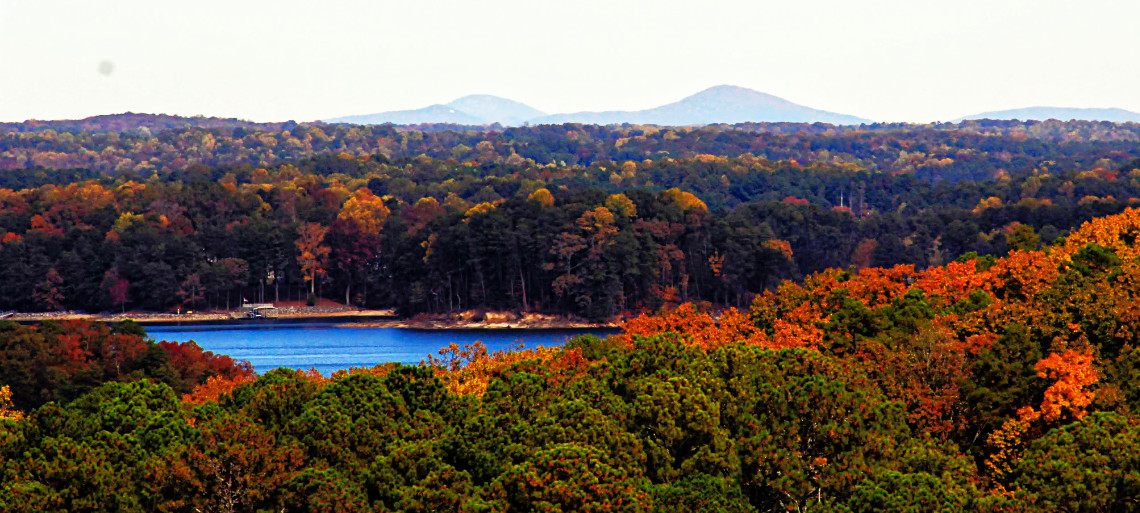 From there, it was on to Buford, Georgia 40 miles north of Atlanta. Google's direction dropped me right onto Atlanta's beltway and is my habit, during rush hour. The traffic was a bad as Boston's except the drivers aren't as aggressive. A lesson learned is to stay out of Atlanta anywhere near rush hour or take the train. The long way on the back roads would have been faster. It took more than 2 hours to travel 40 miles.
I arrived in Buford to meet up with my brother Cliff and once there, we headed out to dinner. On Friday, we did some exploring and we checked out a couple of RV dealers since, ultimately, I'd rather do this in an RV and he's already living in an RV doing volunteer work at a US Army Corps of Engineers Dam project called Lake Sidney Lanier. His vision of RV living and mine are a little different. I'm looking to be a little more mobile than he is. My search continues.
Next: Greenville, North Carolina.